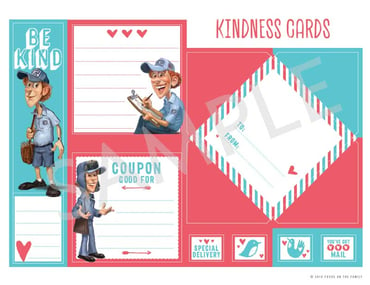 Valentine's Day Notes
Give your children a special delivery of kindness this Valentine's Day with kindness cards from Clubhouse Jr. and kindness notes that you can give to your kids. This download also includes the directions and pattern for making Wooton's Mailbag!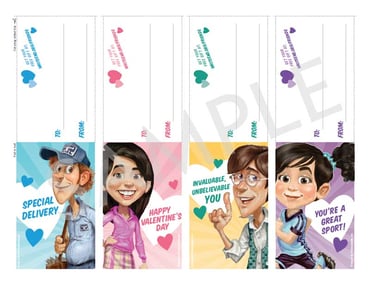 Adventures in Odyssey

Valentine's Day Cards
Each card will give the receiver access to a free Adventures in Odyssey episode! (Free episode guaranteed only in February.)

Average Boy

Valentine's Day Cards
Print, cut along the dotted lines, fold the valentines in half, secure with glue or tape and sign the back of the card. Then give it to a friend or classmate on Valentine's Day!