Video 1:
The Importance of Apologetics
In video one, Natasha Crain encourages parents to learn about the truths of Christianity and how to answer common questions about the faith. It may seem intimidating at first, and it will take some time and practice, but if you ask God to guide you, the Holy Spirit will be with you as you learn. Once you get started, you'll feel encouraged that your children trust you as the primary shaper of their faith.
Key takeaways from this episode:


God has given parents the privilege and responsibility of helping children learn, understand and grow in the Christian faith and in a personal relationship with Jesus.

Be encouraged! This video series is designed to be a resource to help you get started in learning more about apologetics. Along the way, we'll point you to helpful tools to deepen your understanding.

Read and meditate on this Scripture:


"For God gave us a spirit not of fear but of power and love and self-control."
– 2 Timothy 1:7 (ESV)

Get help from some related resources


// Articles on building a robust faith in your child

Read Natasha's article 4 challenges to your child's faith and how you can counter them
Read the article Building lasting faith in kids: Proven ideas from Sticky Faith research
Browse our series page Nurturing your child's faith for loads of ideas on sharing your faith with your kids, including how to deal with their doubts.
// Resource suggestions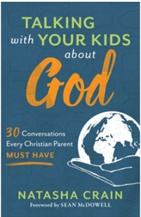 Natasha Crain's book Talking With Your Kids About God will equip you to discuss questions like Do science and religion contradict each other? Why does God seem so harsh in the Old Testament? How do we know God hears our prayers?
Order your copy of this book today and get $4 off when you use the promo code*: ABOUTGOD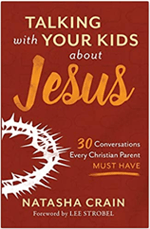 Talking With Your Kids About Jesus equips you for essential conversations about the truth of Jesus' identity, miracles, teachings, death and resurrection.
Order your copy of this book today and get $4 off when you use the promo code*: ABOUTJESUS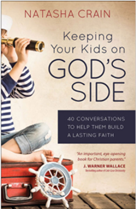 Keeping Your Kids on God's Side from Natasha Crain helps you deal with 40 challenging questions like Don't all religions point to the same truth? Can we trust the Bible's authors? What facts support the resurrection?